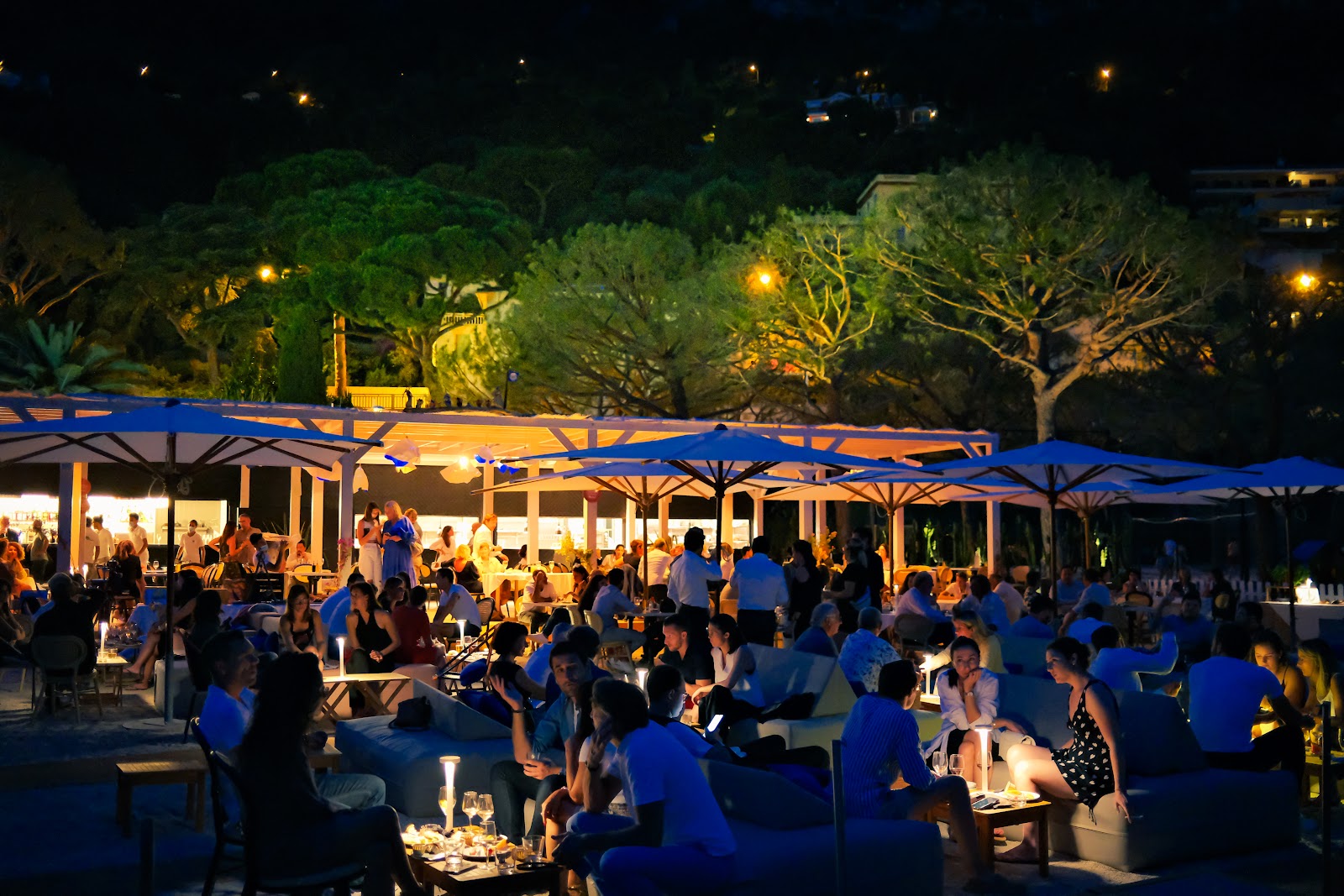 Organize your event at Baia Bella
You have a event to organize ?
Baia bella in the heart of the Bay of Petite Afrique beach is the idyllic place to hold unforgettable events.
Whether you're an individual or a professional, a seminar, a business lunch or dinner, a corporate event, a farewell party, a birthday, a wedding, a christening or a reception, our teams will be delighted to welcome you to this naturally exceptional setting.
Reactive,, professional and passionate, we have been specialising in catering since 1948.
Baia Bella welcomes groups from 20 to 450 people or more. Different formats are available to suit your requirements, from cocktails and buffets to sit-down dinners.
The restaurant has a spacious, open-plan reception area and a large lounge on the beach. Take advantage of this space with its breathtaking views of the cliffs and the sea.
Tell us about your wildest dreams, and we'll make them come true.
From menu to organization, we take care of everything. We do our utmost to offer you a unique and memorable experience, guaranteeing professional service and quality cuisine.
Contact us for a quote and a personalized proposal for your project.