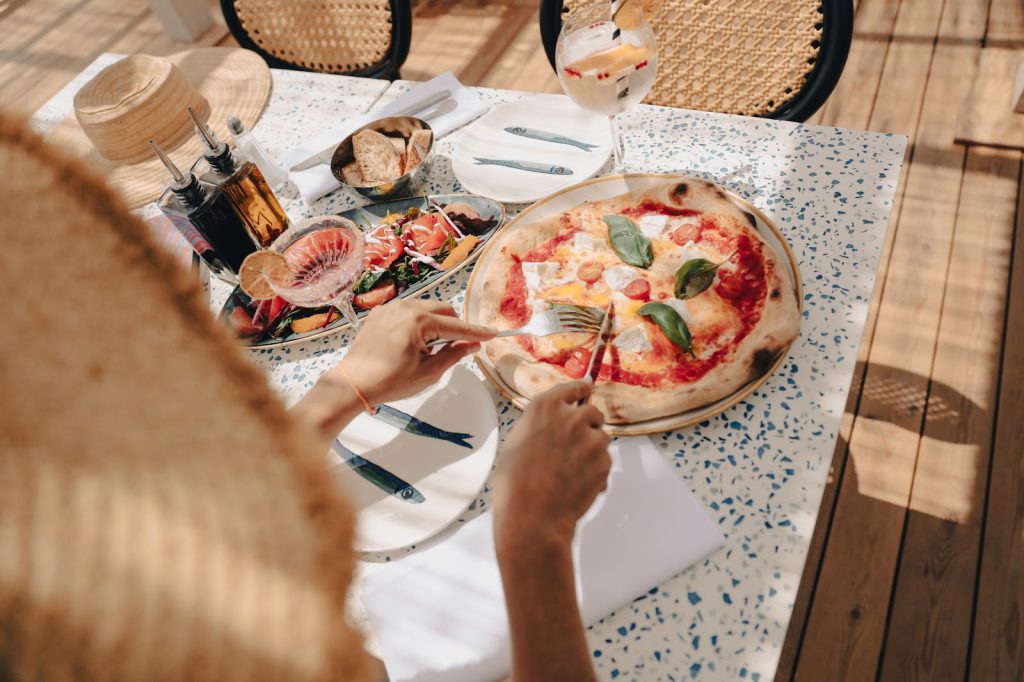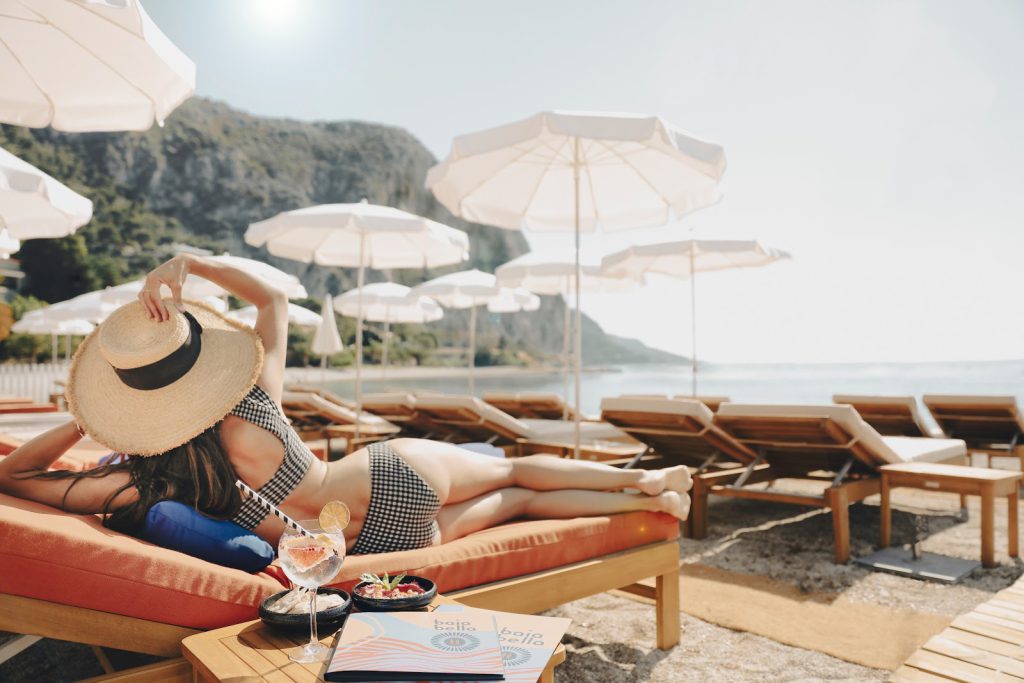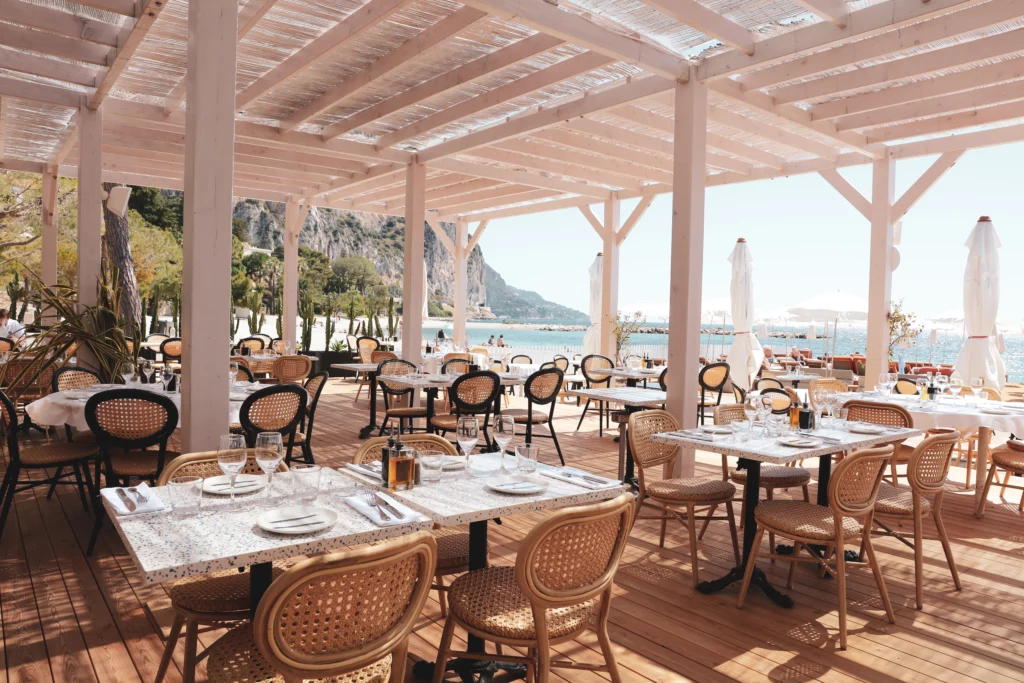 Our restaurant is open every day until 6 November.
Lunch on weekdays from 12pm – 3pm / on weekends from 12pm – 4pm.
Our beach is open until 15 October from 10am to 6pm.
Baia Bella
Baia Bella is a dream come true, a restaurant on the beach where you'll feel right at home: good Mediterranean food, good friends, sea views and the green setting of the Little Africa beach. A cocktail in hand accompanies this peaceful moment by the water. It's a holiday all year round at Beaulieu-sur-mer….
Baia Bella is the epitome of cool. Just like the French Riviera, we wanted to create a seaside fish restaurant with an eco-friendly, family-friendly concept. We want to bring together all generations and families to share a lunch, a dinner, a day at the beach, in this beautiful natural setting. Close to the Beaulieu sur mer marina, our restaurant welcomes you to its large shaded terrace and beautiful sunny area on the Petite Afrique beach.
Perfect for family lunches with children, groups and birthday parties! Take advantage of a special area in our restaurant so that your children can play safely while you relax and unwind with friends. Our vast, open space overlooking the cliffs, the sea and the lush vegetation will give you and your loved ones some of the most beautiful memories you'll ever have.
We hope that Baia Bella will soon become your best restaurant on the French Riviera. We look forward to welcoming you.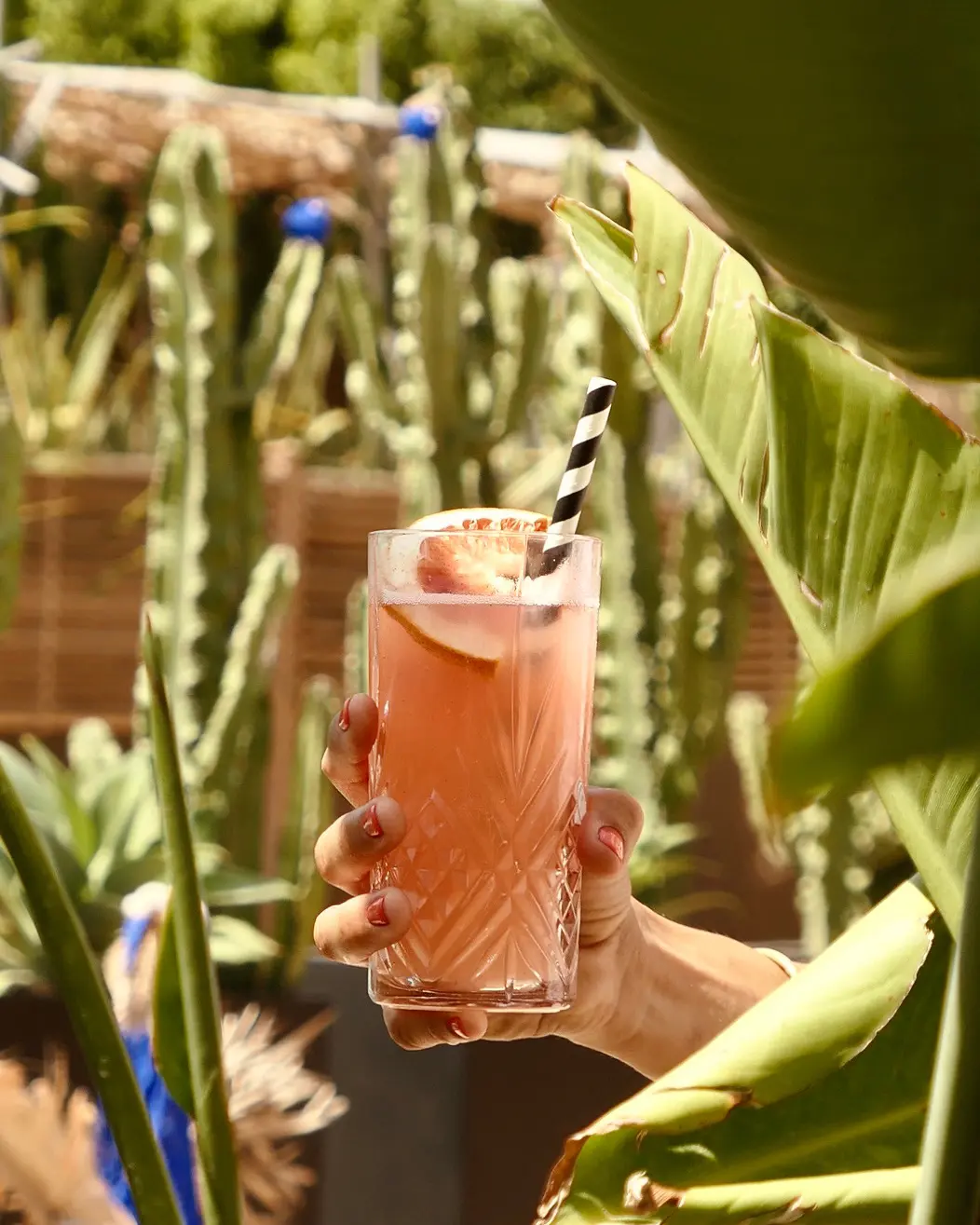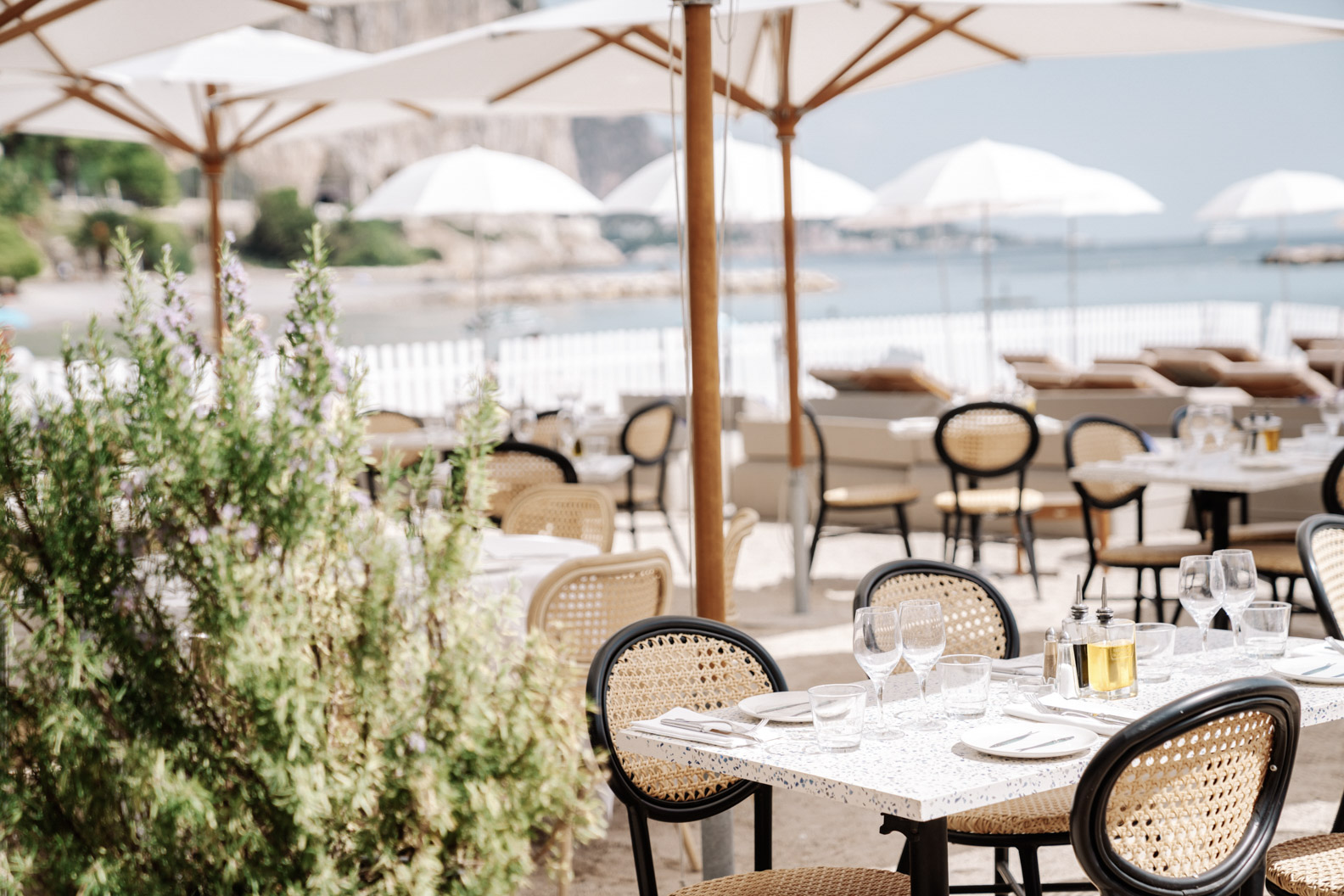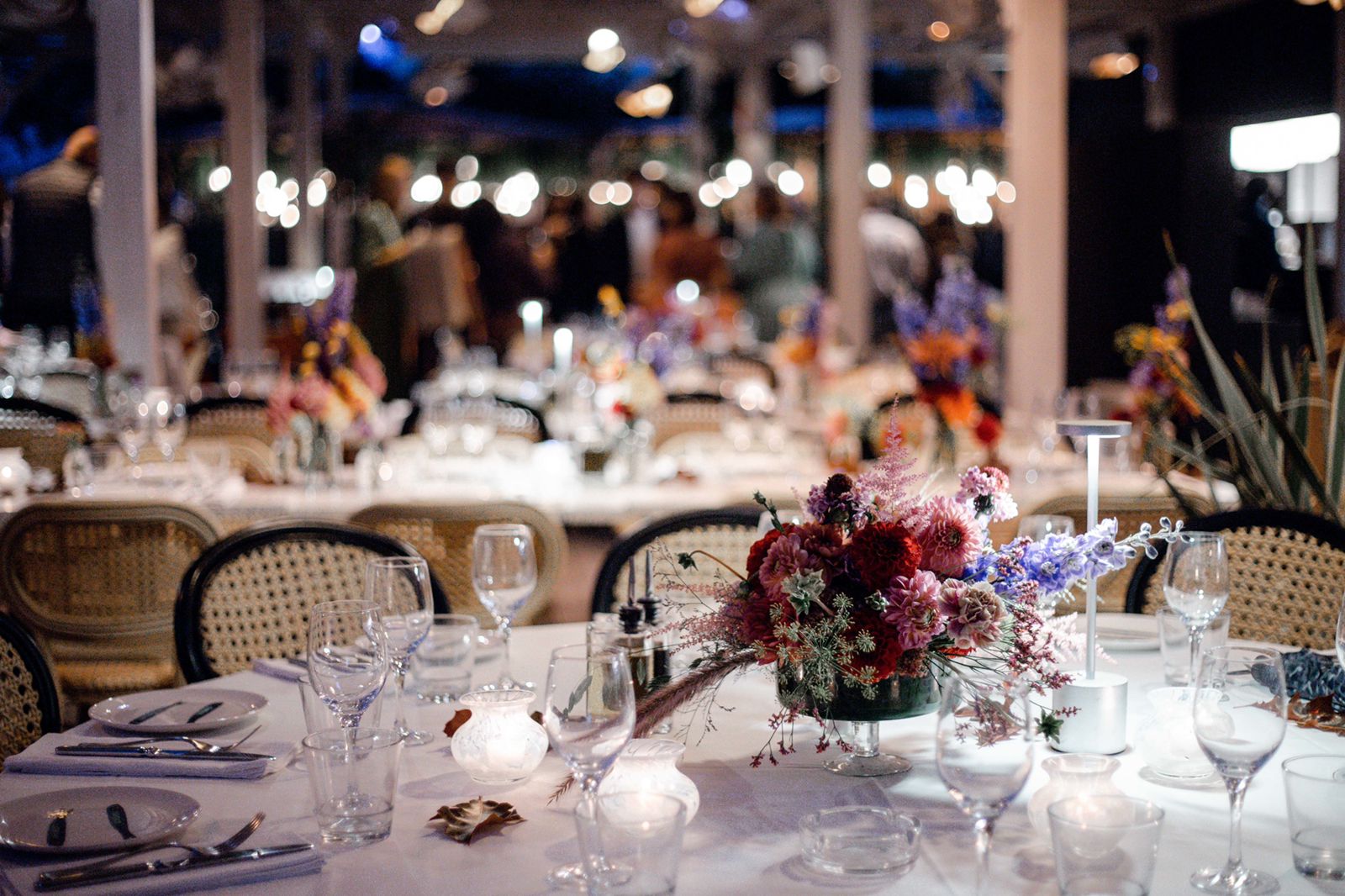 BAIA BELLA
PLAGE DE LA PETITE AFRIQUE
BEAULIEU-SUR-MER
BEACH – LUNCH – LOUNGE – DINNER – PUBLIC CAR PARK – CHILDREN'S PLAY AREA – DISABLED ACCESS